Foundation Course
Foundation Course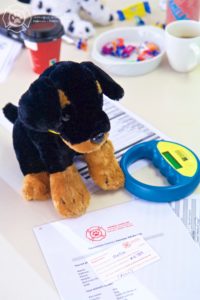 If you ever wanted to help animals affected by emergencies or disaster, our foundation course is for you.
Animal Evac New Zealand is the country's only dedicated animal disaster management charity, with over 300 volunteers signed up to help.
This 9 hour course is presented by leading experts and inducts new Animal Evac NZ volunteers on how to get ready and respond to future emergencies.
Through interactive lectures, group discussion and presentations, and role playing activities, you will come away knowing how you can help the animals affected by disaster.
Animal Evac NZ overview and values
Codes of Conduct
Animal disaster management philosophy
Animal disaster related law
Animal emergency registration
Microchip scanning
Civil defence welfare arrangements
Emergency animal sheltering options
Key public education messages
Stress management
Personal and operational deployment readiness
Presenters
 Steve Glassey MEmergMgt CertAWI CEM®
Co-founder of Animal Evac New Zealand
Former CEO Wellington SPCA and former United Nations Disaster Management Officer.
Theresa Parkin MEmergMgt PGDipBus(OSH) BHSc
Co-founder of Animal Evac New Zealand
Former Emergency Management National Advisor for Massey University.
Liisa Jones CertAMgt DipLegExec NCCRC(Animal Control) NZCertBus
Regional Coordinator (Bay of Plenty) Animal Evac NZ
Former SPCA Senior Inspector (Whakatane)
Pre-course learning
Students should undertake 10-20 hours of pre-course learning to help orientate themselves to animal emergency management. Readings and online courses can be found at Animal Emergency Management 101.
Accreditation
This course is accredited by the New Zealand Veterinary Nurse Association for continuing professional development credit.
CPD points: 5.5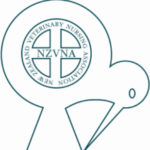 Course Feedback
"Instruction was awesome and inspiring"
"Presenter's expert knowledge and extensive experience"
"Nice vibe and atmosphere. Appreciate the explicit statement of diversity and inclusion"
"Amazing course! Well worth the money"
"We so desperately need this!"
Next Course
Visit Eventbrite for details on our next scheduled Foundation Course.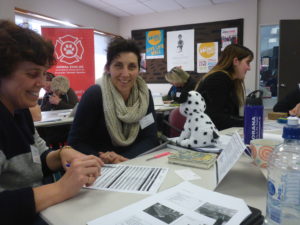 Download our Foundation Course flyer (PDF).