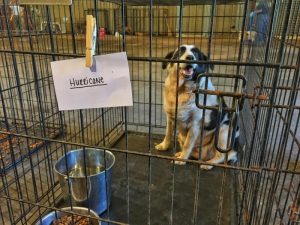 Formed in 2018, following the devastating Edgecumbe flood the year prior that saw over 1,000 animals left behind in need of rescue, Animal Evac New Zealand (Kararehe Whakawatea) is a charity comprised volunteers throughout New Zealand who can assist emergency services and civil defence with the evacuation of animals, and to provide initial temporary sheltering in an emergency or disaster. Though there is a primary focus on companion animals, Animal Evac works to advocate for all animals that are vulnerable or affected by disasters. So that no animal is left behind.
Following highly successful TV coverage of our charity launch, we are now rolling out our foundation training courses throughout New Zealand. This is the first step in joining Animal Evac and the course covers:
Overview of Animal Evac NZ
Animal Evac Vision, Values and Code of Conduct
Animal emergency management philosophy
Civil Defence Emergency Management in NZ overview
Welfare services in an emergency
Temporary emergency animal accommodation options
Animal evacuation registration (database) and reunification
Animal Evac NZ activation and command
Future training options and requirements
Health and safety
Am I automatically a responder for Animal Evac after the course?
In most cases, you will be flagged as meeting our minimum requirements and added to our database. However, you may be required to undertake additional training dependent on your role. In some cases, you may already hold required qualifications, and once we have confirmation of those we can update your status. Many of our roles also require you to pass a police vetting process.
I am wanting a non operational role? Do I still need to take this course?
Yes. This is a mandatory induction for all our volunteers.
Is there any animal handling at this course?
No. This course is entirely classroom based, with lectures, discussions and group activities that accommodate a wide range of people and abilities.
Are there food stores or cafe's close-by?
Yes, we have ensured shops to purchase food are within walking distance. However, if you have special dietary requirements, you are welcome to bring your own lunch too. Tea and coffee will be supplied.
What should I bring?
We suggest you bring pen/paper and glasses/contact lenses if you need these for viewing television or whiteboards. Please dress to be comfortable. You may need money for food and parking.
To find the list of course dates and to register, please visit our Eventbrite page.