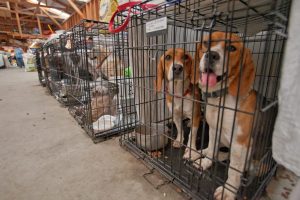 Book now to secure your spot on the foundation courses running in Wellington and Napier in October.
The Wellington course runs through the weekend of 5 and 6 October, the Napier course is on 19 and 20 October. The courses are always popular and fun weekends, so get in quick!
After the course, you'll come away with fantastic skills, including an understanding of pet friendly sheltering, a familiarity with animal registration database software and microchip scanning, and even dog bite prevention!
NZVNA members are eligible for 5.5 CPD credits for the course.
The list of topics covered over the two days are:
Overview of Animal Evac NZ: What we are and are not
Animal Evac Vision, Values and Code of Conduct
Animal emergency management philosophy
Civil Defence Emergency Management in NZ overview
Welfare services in an emergency
Temporary emergency animal accommodation options
Animal evacuation registration (database) and reunification
Animal Evac NZ activation and command
Future training options and requirements
Health and safety
Establishing pet friendly shelters/emergency assistance centres
Dog bite prevention