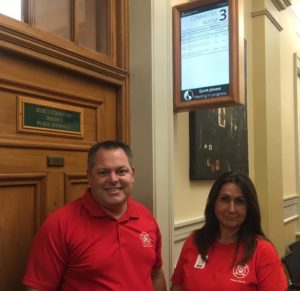 We had the opportunity today to present a brief oral submission to the Governance and Administration Select Committee on the draft National Disaster Resilience Strategy.
We raised the many issues we have observed and encountered that are preventing New Zealand from becoming a world class leader in animal disaster management. We were the sole voice that made it clear, the status quo continues to fail animals, and they deserve better. We are not afraid to hold government to account in their failure to learn from previous events.
You can read our speech notes and see some of the presentation on the below links.
For every day we fail to reform our animal disaster management arrangements, we will continue to put human lives at risk.

Steve Glassey
6 March 2019